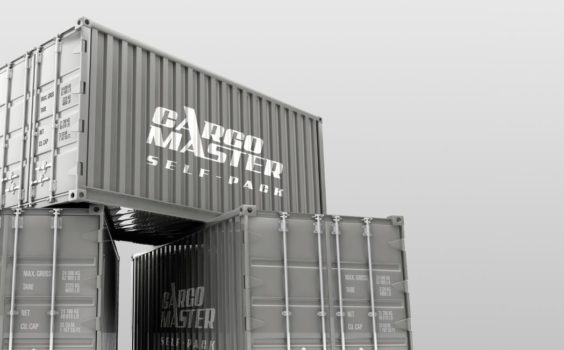 Looking for Self Pack Shipping Containers from Melbourne to most worldwide centres? With vessels sailing weekly from Melbourne (and SERVICES AVAILABLE FROM REGIONAL VICTORIA!) Self-pack international shipping containers are an ideal alternative to expensive International Removalists, From Melbourne – world-wide, contact Australia's renowned International Self Pack specialists CargoMaster today!
 TEL: 1300 767 136

 TEL: 1300 767 136
TYPICAL QUESTIONS CLIENTS ASK CARGOMASTER ABOUT SHIPPING CONTAINERS
"Can I pack my own shipping container"
"Yes, the great thing about self-pack international shipping containers is that you are in control of the packing and shipping. CargoMaster will deliver an empty container to your residence or you can pack in CargoMaster's packing yard. You get 2 weeks packing time so no rushing"
"How much does it cost to ship a container internationally"
" The cost to ship a container internationally will depend on the origin and intended destination of the shipping container. The size of the container will also be in factor when costing. The actual container itself is a hire container meaning it will need to be returned to the shipping line after it has been unpacked at the destination. If you would prefer to own your container call CargoMaster for great deals on second hand shipping containers"
"Does Upack ship internationally"
"As we understand it UPACK does not ship internationally. CargoMaster is one of Australia's original Self Pack International Shipping Companies"
"How do I ship personal items internationally"
"There are numerous ways to relocate internationally. CargoMaster offers a self-pack option where you pack your container, it's a really easy and simple way to move overseas plus it's the most cost effective shipping container option" 
"How do you pack a shipping container overseas"
"Packing a shipping containers is relatively easy, remember to spread the weight inside the container evenly. Heavier items packed close to the floor or lower, use blankets and plastic for protection. There are plenty of tie down points in the container use ratchet straps to keep the load tight, ratchet straps can be purchased from Bunnings."
"Is it worth shipping furniture overseas"
"Hard question to answer, suppose this will depend on your specific individual requirements. Some countries, like the Pacific Islands for example, furniture can be very expensive so it is probably a better option to ship to the Pacific. The convenience of having all your furniture arriving at the same time when shipping has to be considered too. If you are using a self pack shipping container it is likely that shipping your furniture is a great low cost option"
"What is the cheapest way to ship furniture overseas"
"If you need to ship a minimum of at least one 20' shipping container, self-pack international shipping is by far your cheapest option. Call CargoMaster for rates to most major world-wide centres, vessels sailing weekly and packing yards in all of Australia's capital cities"

"How much is a shipping container from UK to Australia"
"The cost of a shipping container to the UK will depend on the destination in the UK and the origin in Australia. CargoMaster offers weekly services to the UK from all of Australia's capital Cities (including Darwin too!)"
"Can I send my furniture to Australia"
"Yes you can ship furniture to Australia. You will need to ensure you complete the required documentation and get in touch with an Australian Customs Broker"
"How long does it take to ship a container from UK to Australia"
"Again, it will depend on the origin and destination in Australia, approx. 40 days from the UK to Australia"
"What can I send in my self pack shipping container"
"You can send most things, it would be a good idea to check with Australian Border Force too! but you should contact CargoMaster first"
" I need your help, can you store my container"
"Yes, of course we can , CargoMaster offers storage facilities in all Australian  capital cities too!"
"What is the size of a 20'shipping container"
"The size of a 20 ft shipping container is: Length 5.9m x Width 2.3m x Height 2.3m, a 20'shipping container holds approx equivalent of a 3 bedroom house"
"What is the size of a 40'container"
"The size of a 40'container is: Length 11.9m x Width 2.35m x Height 2.35m, if you need to ship a car to Africa as well as furniture a 40'container is ideal"
"how do we pack a shipping container correctly"
"Speak to CargoMaster about packing shipping containers, years of experience means we know a thing or to about stuffing containers!. Packing shipping containers is a relatively simple process, try to distribute the cargo weight equally when packing the container, use ratchet straps to secure your belongings, using blankets and plastic wrap will help to avoid damaged to furniture. Unpacking the shipping container safely, should be a simple process (if your goods were packed correctly before departure) Remember, when loading the container, do not load cargo right up against the container doors, so as to avoid cargo "spilling out" when you open the doors at your destination"  
"What about shipping cars "
"CargoMaster offers many years experience shipping cars from Australia to all corners of the world, CargoMaster offers a professional blocking and bracing service for packing cars inside shipping containers"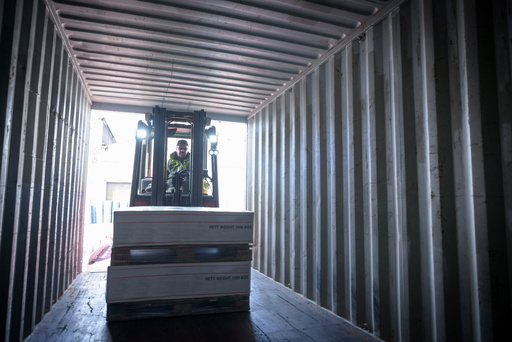 PACK YOURSELF MOVING CONTAINERS 
Self pack shipping container international removals offer a cost effective alternative with CargoMaster's self-pack containers or moving containers you are in control of your overseas move. Professional international shipping container services from Melbourne and most of Victoria, vessels sailing to hundreds of international destinations!.
 "OVER 20 YEARS EXPERIENCE"
SHIPPING CONTAINERS MELBOURNE 
CargoMaster works with a wide range of clients, from private individuals, relocating overseas to public companies and government departments, moving machinery, heavy equipment, industrial equipment construction and mining machinery .
If you need to move overseas, Australia's renowned low cost self pack specialists are online and ready to help!
MOVING OVERSEAS SHIPPING CONTAINERS
"SELF PACK SHIPPING MELBOURNE TO CANADA BIG SAVINGS BOOK NOW"
CONTACT OUR FRIENDLY TEAM TODAY: Email: info@cargomaster.com.au
CargoMaster will save you too!