"SELF PACK INTERNATIONAL SHIPPING"
If you are relocating overseas and would like the opportunity to do the self-moving and save money, then we have the self-move solution.
CargoMaster is one of Australia's original self pack international shipping companies. CargoMaster offers over 20 years' experience moving international shipping containers around Australia and to all corners of the world.
CargoMaster offers a broad range of shipping options, including air freight Australia for urgent same day and overnight air freight. For project air freight cargo or heavy and bulky goods air freight charter services are available Australia Wide and worldwide. International Freight Services  include International air freight shipping to over 300 world-wide locations.
A REAL SELF PACK INTERNATIONAL SHIPPING COMPANY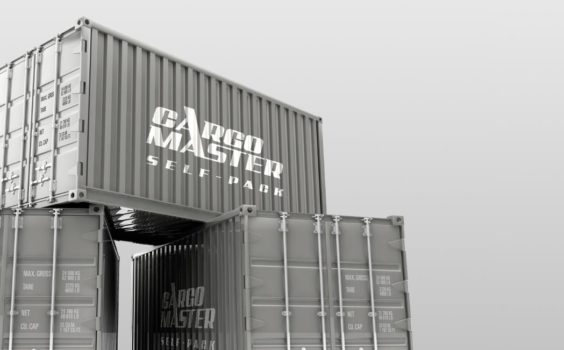 "CargoMaster  Australia's Original Self-Pack International Shipping and Moving Company"
CargoMaster boast's 35 YEARS PROFESSIONAL TRANSPORTATION EXPERIENCE and is renowned for delivering COST EFFECTIVE sea freight shipping or  international shipping container solutions. When you call on CargoMaster KNOW-HOW to look after your self-pack international shipping requirements, your backed by a FULLY INSURED and EXPERIENCED self-pack international shipping company (or International Freight Forwarders), that offers you an ESTABLISHED and PROVEN world-wide network. CargoMaster has moved 100's of self-pack international shipping containers from Australia, ALL AROUND THE WORLD FOR OVER 20 YEARS,
"Frankly, as is the nature of the Transportation Industry, things can (and do) go wrong from time to time (for one reason or another), with CargoMaster KNOW HOW you are working with a Self Pack Removalist and shipping company that has the experience, knowledge and network, to be able to remedy problems quickly and safely." (Quote by the Managing Director, Grant Carroll). Grant Carroll, CargoMaster , ABC NEWS. Find out More about CargoMaster here 
CargoMaster is very aware of the importance of SECURITY AND SAFETY  when handling your shipping container, as mentioned earlier, CargoMaster Guarantees all  CargoMaster team members (including the Directors) are SECURITY CLEARED. At CargoMaster you get to work with only the best most proficient and experienced Transportation Operators , who KNOW HOW to look after  your cargo.
Remember , its easy to set up a website on the internet, call yourself an "EXPERT" and try to be like CargoMaster!    yeah, yeah, we've head it all before at CargoMaster! Making false claims see here. 
PLEASE NOTE NO SERVICES TO RUSSIA OR CHINA:
"CargoMaster believes all Nations citizens have a right to choose, to co-exist and to be free. CargoMaster does not handle freight to or from Russia and/or China"
"CargoMaster  EXPERIENCE and KNOW HOW,  it simply cannot be copied"
CALL CARGOMASTER TODAY
TEL: 1300 767 136 NATIONWIDE
IMPORTANT NOTICE BE AWARE 
The importance of choosing an EXPERIENCED , PROVEN and ESTABLISHED Self Pack International Mover (like CargoMaster) cannot be overstated. Did you know you could be held responsible for errors/omissions in documentation and incorrectly classified cargo? Penalties include HEAVY FINES, AND EVEN IMPRISONMENT ! Don't risk it, don't de fooled! When searching for an International Mover you should ask questions about their experience, who are the directors and management and what experience do they have? Make certain you know who you are actually dealing with (you could not only lose your money, but your belongings too!). Find out when they were established (incorporated), you can easily check this on the ASIC (Australian Securities and Investments Commission) website, click here to go to ASIC search, its a free Australian Government service! 
A Heads-Up, do they have a criminal record ? Over the past few years their have been numerous  court cases in Australia involving International Moving Companies (Dodgy Directors, some with Management and Staff  involvement) and the discovery of drugs and other illegal contraband, inside shipping containers. Make sense? hopefully. The  above advise is provided so as to to make you aware and save you a lot of money, time and worry! Best of all, its free complimentary from CargoMaster!
"Shipping containers with security, integrity and professionalism for over 20 years"
CALL CARGOMASTER NOW TEL: 1300 767 136
HOW IT WORKS
You simply book your self pack container and  tell us the day and time you would like your self-pack international container delivered, CargoMaster will then deliver the empty container to your premises, ready for packing (or you can pack in our yard at no extra cost!); With 10-12 days to pack, you can take your time , we want you to have a stress free international move! When your container is packed, simply attach your CargoMaster pre-issued numerical bolt seal and SECURITY LOCK your shipping container. Now all you need to do is call  CargoMaster ,we will pick up your container, check weigh it for safety and take care of your Australian export documentation, while also looking after the lodgment and shipping of your container, to its intended ultimate destination. You should have peace of mind knowing you will be able to track your shipping container at all times during its journey, giving you departure dates ,arrival dates and the progress of your container while in transit and on the water. International shipping Containers are conveniently positioned in Sydney, Melbourne, Perth, Bunbury, Mandurah, Brisbane, Adelaide, Darwin, Hobart (all of Tassy) , Canberra , Newcastle, Townsville, Mackay, The Sunshine Coast, The Gold Coast and Cairns. Our moving containers are available to remote Australian locations too! CargoMaster delivers self pack international moving containers to even the most remote locations in Australia. Self pack international shipping containers offer a FLEXIBLE , SECURE and cost effective alternative to expensive International Removalists.
"Would you like CargoMaster to look after your container too?"
call us: 1300 767 136 Nation-Wide
TO CONTACT CARGOMASTER, CALL 1300 767 136 NATIONWIDE
SAVING OUR CUSTOMERS THOUSANDS OF DOLLARS in relocation and transportation costs. CargoMaster's TECHNOLOGICALLY ADVANCED international network guarantees your goods get to their ultimate destination QUICKLY AND COST EFFECTIVELY. We invite you to take advantage of CargoMaster's real "self-pack" international shipping services,  CargoMasters' self-pack international shipping containers are GUARANTEED TO SAVE YOU BIG money.
REMEMBER, when you work with CARGOMASTER you're backed by an EXPERIENCED and ESTABLISHED international shipping company offering you a COST EFFECTIVE and PROVEN, TECHNOLOGICALLY ADVANCED international shipping network. CargoMaster shipping services with SECURITY, INTEGRITY and PROFESSIONALISM synonymous with the CargoMaster name.
International Movers – Sydney, Melbourne, Brisbane, Perth and Adelaide.
CargoMaster is a specialist international mover , we provide a personalised international relocation service for customers moving overseas.
CargoMaster provides a comprehensive range of International Shipping Services from Sydney, Melbourne, Brisbane, Perth, Canberra, Hobart, Launceston, Darwin, Cairns Mackay and Townsville to most major international ports.
Clients have several options when considering overseas container removals.
CargoMaster  DIY container removal service where you pack your own  shipping container international or we can organise the packing (Stuffing) for you too!
CARGOMASTER International Movers HOW IT WORKS
Supply blankets, strapping and whatever packing materials needed
Professional packaging & packing services
Stuffing of containers
Shipping Container transportation
Customs and Quarantine Export & import documentation
International sea freight
Delivery to the ultimate final destination
INTERNATIONAL Movers
First Step:Delivery of an empty shipping container (20' or 40' shipping container)  to your premises positioning the container on your property  or CargoMaster will organise loading the container on the truck.
Second Step:CargoMaster Packers get to work and professionally package your belongings for International Shipping. If you do not have packing materials already, we can provide them for you. Professional packers secure your personal effects into the container. Removalists engaged to help pack your container are properly trained people and will know from experience the best way to load and tie down items into shipping containers . CargoMaster has been organising international packing containers for over 20 years we know a thing or two about how things need to be done. You can rest assured your goods will be handled with great care
Third Step:When the packers have finished m, CargoMaster will collect your shipping container and attach a numerical BOLT SEAL for security , CargoMaster will weigh the container so as to ensure it is handled safely. CargoMaster will arrange the ECN (export customs ENTRY) AND THEN then deliver the container in to the PORT FOR LOADING ONTO THE VESSEL. CARGOmASTER IS FOCUSED on delivering MORE THAN JUST A GOOD SERVICE BUT A  great customer experience and delivering TO YOU AN EASY stress free International Relocation SERVICE .Personalised international SHIPPING SERVICES for BIG AND SMALL international move..
Cost effective and Reliable international SHIPPING AND moving services to most world-wide destinations with our proven and established international network of Shipping specialists.
International Movers Cargomaster KNOW HOW 35 years experience
CONTACT CARGOMASTER 1300 767 136
SUMMARY: when you book your international MOVE with CargoMaster
Great communication's Communication and accountability.
Security cleared professionals to look after your move
Flexible shipping options to meet your individual requirements.
All the latest techniques with only the best packing materials.
Over 20 years moving experience. An established International Mover .
International Packing Standards.
35 years transportation experience. Preparation and presentation of international documentation .
When you work with CargoMaster your working with Australia's original Self Pack Shippers and Movers!
SELF PACK SHIPPING CONTAINER MARKINGS
SELF PACK INTERNATIONAL SHIPPING CONTAINERS AVAILABLE AUSTRALIA WIDE

SELF PACK AUSTRALIA
DELIVERING CONTAINERS AUSTRALIA WIDE

INTERNATIONAL CONTAINERS
SELF PACK INTERNATIONAL

CONTAINER CONSOLIDATION
WORLD-WIDE FOR CRATES, PALLETS AND BOXES
Professional Logistics services offered by CargoMaster
Popular Self Pack Container Destinations
INTERNATIONAL MOVING CONTAINERS
Budget self-pack container options include 20ft and 40ft containers. We will deliver the container to your nominated address, when the container is packed, CargoMaster will collect and transport the container to your new address, once your relocation is complete, the empty container will be collected and transported away. If your premises is not suitable for the positioning of an empty self pack container, then no worries CargoMaster has security warehouses available in all capital cities, simply bring your belongings and pack your container in our warehouse.CargoMaster handles international self-pack containers from Australia to almost anywhere in the world, we help with international documentation and export customs requirements. Door to door or port to port if you need a cost effective international relocation option then you need CargoMaster.SELF PACK SHIPPING COMPANY
When it comes to professional self pack moving companies it pays to contact CargoMaster, self pack moving is affordable and easy, you stay in control of the removal process and save money!The experienced CargoMaster team will help and guide you through the removals process, delivering tips and strategies on how to best transport your goods.Book your self pack container 30 days in advance and save more, ask CargoMaster about extra savings available when you book your self pack container in advance.
SELF PACK MOVING AND PACKING TIPS
PRIOR TO YOUR MOVE
Contact CargoMaster if you want to add or change address details or lists.
Give us your contact numbers for both uplift and delivery. Keep your mobile on at all times during container delivery and collection.
Try to give us prior warning of any access issues such as stairs, clearways, long walks, or hard to access areas.
We suggest you consider taking Removals Insurance.
Plan your move well in advance. self-pack moving is a big job!
PREPARING FOR YOUR SELF PACK SHIPPING.
Some packing may take longer , start early so the packing will be finished ASAP.
Tie up all cords of your electrical appliances and place them in easilt identifiable cartons.
Avoid packing cartons too heavy, make the loading of the container easier with lighter, easy to handle cartons.
Do not load motor vehicles without first consulting CargoMaster
Number your cartons and use a manifest to record what is in each carton/box as it gets loaded into the container
We recommend that you only use removalist cartons because the cardboard is more durable, grocery boxes will be too thin to safeguard the contents from damage caused by crushing. When using garbage bags use two one inside the other for extra strength
All furniture should be empty and their contents packed into cartons, lock all furniture doors so as to stop then swinging open during shipping.
Pack crockery and glassware carefully ,using butchers paper will help protect the bottoms and sides of the packaging boxes. When possible use bubble wrap for crockery and glassware etc.
We are able to offer a full packing service and can do all your packing at very reasonable prices.
Refrigerators must be emptied, defrosted and drip trays emptied the day before your relocation.
Dismantle swings, trampolines, garden sheds, bed heads, bed ends and other items that can be broken down to fit through doorways. Empty fuel from mowers, whipper snipper, and other motorised machinery. We do not transport gas bottles under any circumstances; it's far too hazardous to our staff, equipment and our customer's goods.
Clean BBQ surfaces of grease and clean lawn movers of oil and clippings.
Artwork, mirrors and pictures should be packed in a picture carton using plenty of cushioning material or bubble wrap. We recommend that these items should be packed with special packing materials like –bubble wrap, etc.
Slip pictures and prints into envelope formed by flattened cartons. The most breakable item in a removal is glass.
It is a good idea to take the knobs off chests and draws, screw them back on, on the inside.
Tape garden tools, brooms and other loose items into bundles with packing tape.
Disconnect washing machines from the taps and follow manufactures shipping instructions to prevent the bowl from moving whilst in transit.
When you dismantle beds & tables, collect all the screws and nuts put them in a plastic bag and tape them securely to the package.
When packing microwaves, make sure to pack the plate with bubble wrap or plenty of crushed paper.
Avoid having any loose items; put all of your items into a carton.
Laptops, desk top computers and other electronic equipment should be packed into a cartons and protected with crushed paper. It's best if they are packed in their original packaging.
SOME IMPORTANT HINTS
Leave your mobile on at all times.
Make sure you put things aside whilst your furniture is in transit. E.g. wallet, mobile phones, airline ticket, keys etc. Pack these in your car while the removalist is there so they don't get mixed up with the items to be moved. Make sure to pack some clothes for transit, in case there is a unexpected delay.
Park two to three well-spaced cars out the front to reserve a spot for the removal truck.
Don't forget to disconnect the phone, gas, electricity and water and then have it connected at your new place.
Make sure you are there at uplift and delivery.
Make sure everything that was supposed to be uplifted has been packed and loaded before the truck leaves.
It is important to remember that there are many variables that can affect your delivery times. Events such as accidents, road closures, mechanical difficulties, and another customer's consignment being larger or more difficult than planned, can slow down a delivery regardless of what company you choose.
We suggest NOT booking flights interstate on the same day as your planned uplift or delivery. This will create too much extra and unwanted stress.
HAZARDOUS OR BANNED ITEMS NOT SUITABLE FOR SELF PACK CONTAINERS:
Prohibited dangerous goods
Plants (Certificate may be required)
Animals
Items in unclean condition
BBQ gas cylinders